How to Shop International Brands Products and Have Your Purchases Ship to Nigeria
kazim
Don't let the fact that many US or UK stores won't Ship to Nigeria stop you from buying the brand-name products you want. Your Personal Shopper gives you the green light to shop and ship cross-border because we provide the international shipping that most International Brands stores do not. Here how it works:
Sign up for a Personal shopper online Membership and we'll give you your very own virtual shipping address
Buy all of the US or UK products you want online
During checkout, enter your new YPS address as your "Ship to" address
We receive your purchases at our facility in warehouses
We repackage them to reduce your shipping costs, then reship them to your residence in Nigeria
Now you can enjoy global shopping without having to check the store's international shipping policies. Your Personal Shopper online has perfected and simplified fast and affordable international shipping we've been in business. Join today and as an YPS member, all your international shipping needs with be handled by the experts.
So, are you ready to receive amazingly low cost delivery? Here's how we offer you such great shipping prices:
We give you affordable parcel bundling and repackaging (other companies charge high rates for this),
You acknowledge that all dutiable items imported to the destination country are subject to customs duty and/or excise duty in accordance with the prevailing local customs duties
We offer discounted postage rates thanks to our bulk shipments with Trans Royal Courier
We charge based on package weight PLUS parcel size for shipping
See how much you can save right now: try our online shipping calculator at this page
Your Parcels Can Be Ship to Nigeria in Just a Few Days
We're known in the industry for getting US or UK merchandise to its owners in just days – not weeks or months. With YPS you can always ship it as fast, or as reasonably, as you like.
Trans Royal Courier should have your goods delivered in just 3-12 business days.
Enjoy Cross-Border Shopping at Thousands of US International Brands – Even if They Don't Ship to Nigeria
If you want clothes, shoes, electronics or cosmetics for less and only brand-name merchandise will do, Personal Shopper online can makes it possible. Our members routinely shop thousands of popular online retailers so they can buy exactly what they want. Then we ship it to their doors.
We Ship All Over the Nigeria cities;
Your Personal Shopper online is having the capability of delivering a package to nearly every populated city. Here are most of the areas that can receive our deliveries:
Aba
Abuja
Ado Ekiti
Benin City
BirninKebbi
Bauchi
Dutse
Eket
Enugu
Gombe
Ife
Ilorin
Iragbiji
Ikeja
Jimeta
Jos
Jalingo
Katsina
Karu
Kumariya
Kaduna
Kano
Lokoja
Omu-Aran
Oshogbo
Owerri
Owo
Orlu
Oron
Oyo
Potiskum
Port Harcourt
Sokoto
Uyo
Wukari
Warri
Yenagoa
Yola and many more!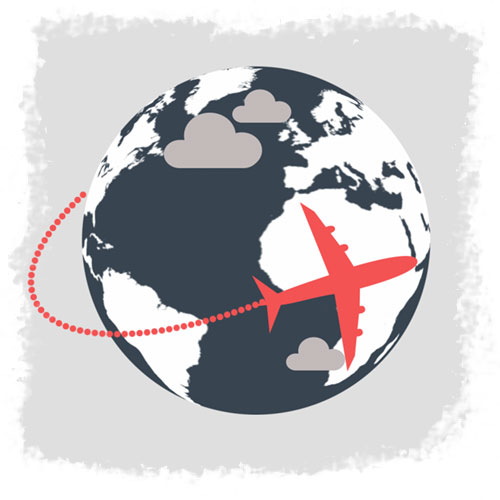 Are you ready to get started? Shop International Brands Products you desire and we'll have it to your home in Nigeria in as little few days. We make international shipping fast, easy and affordable. When you're done shopping American stores online, let YPS take care of all of your global shipping needs. Join today and take advantage of our cheap, fast and reliable shipping.